For the past few years, have you seen e-scooters on sidewalks, roads, or bike lanes in British Columbia?
Did you know that e-scooters are banned from public terrain? But they won't be for long. 
In an effort to embrace new technologies, some communities within British Columbia have been asking the provincial government to start pilot programs and clear up the confusion many have about how to treat e-scooters. 
What Is an E-scooter?
An electric scooter—commonly called an e-scooter—is the same as a manual scooter, except the power comes from not the person, but a motor. An e-scooter falls into the category of micromobility devices, according to the B.C. government. Many are still unsure about e-scooters because they seem to be a device that requires insurance, but they don't meet the requirements like a moped does.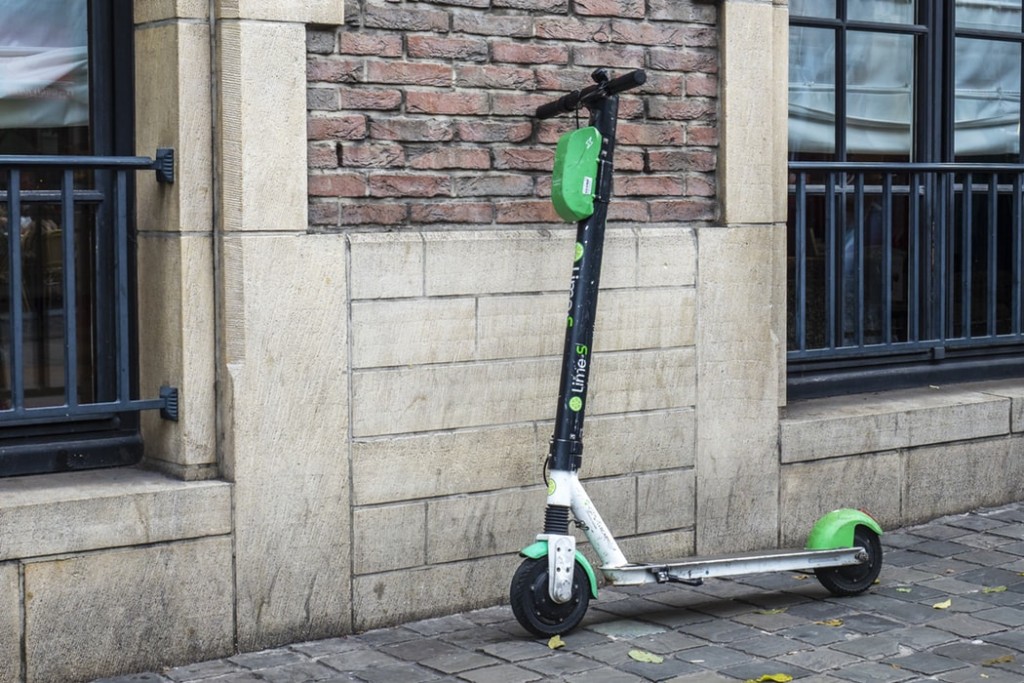 Depending on the model, e-scooters can be plugged directly into a standard wall outlet for charging or the battery is removed in order to be charged.  
According to CTV News, an e-scooter with one motor can "travel 22 kilometres at speeds of up to 25 km/h" while a two-motor e-scooter can handle "a 90-kilometre range, and a top speed of 65 km/h." These micromobility devices, however, come with a high price of at least a thousand dollars. The two-motor models can be priced up to $2,600. 
Recap
E-scooters are allowed to be used on private property in British Columbia, such as driveways. As of January 2020, they can't be used on sidewalks, roads, or bike lanes yet; otherwise, you can be fined $598.  
Many residents told Kelowna and Victoria's mayors that they want more transportation options, so the mayors wrote to the B.C. government to request the laws be updated to accommodate micromobility devices, such as e-scooters.  
The B.C. government listened and responded. Bunny Scooters was permitted to launch their pilot program this past July in specific bike lanes and downtown corridors in Kelowna. Other companies were also allowed to have their e-scooters operate within certain sections of the city. British Columbia's Lower Mainland, however, doesn't permit e-scooter sharing yet.
In the meantime, the province has been looking at other cities' e-scooter legislation and programs to determine the best options for British Columbia. Calgary and San Francisco have provided some insight, such as prohibiting e-scooters on sidewalks and putting them in bike lanes instead since they're a motorized device. 
People of all ages can easily operate an e-scooter. It's an excellent alternative for senior citizens or individuals who have trouble walking but don't quite need a mobility scooter or wheelchair.
Given the Green Light
Thanks to changes made and approved to the Motor Vehicle Act last fall, B.C. communities are getting their wish. On January 17th, the B.C. government announced that they are open to receiving pilot programs for e-scooters until March 6th, and plans to start giving out approvals in the summer. 
The pilot programs are set to last for a maximum of three years and include e-scooters and other types of zero-emission and single operator technology. This golden opportunity has been given to encourage communities to look into transportation alternatives that reduce traffic and pollution while designing a way to regulate the micromobility devices.
The current ban on e-scooters is still in effect, so B.C. residents can expect to be fined if caught riding a scooter in public areas. Additionally, operators of e-scooters should be wearing safety gear, such as helmets and pads.
Your B.C. Representation
Sicotte and Sandu are here to represent you when you've been charged with driving offences, including driving under the influence. Don't hesitate to get in touch with us!