Changes are finally coming for Canada's criminal laws. In March 2018, the Liberals introduced drastic changes in legislation regarding white collar crimes, illegal drug sales, how trials are handled.
C-75 is intended to amend the Criminal Code, the Youth Criminal Justice Act and other Acts to bring them up to current standards of modernization and efficiency. This includes classifications of criminal offences, case management, administration, and clarification of bail. The Bill also includes amendments contained in Bill C-28 (An Act to amend the Criminal Code – victim surcharge), Bill C-38 (An Act to amend the Criminal Code – exploitation and trafficking in persons), Bill 39 (An Act to amend the Criminal Code – unconstitutional provisions), and to make subsequent amendments to other Acts.
The purported motives for these changes were due to the overcrowded court docket that caused extensive delays. In part, Bill C-75 targeted preliminary hearings, as they were identified as the cause for a consistently over-crowded trial schedule. The elimination of hearings for all cases except for those that carry maximum life sentences was up for considerable debate, as was the removal of peremptory challenges in jury selection.
The amendments would reduce preliminary hearings by approximately 90 percent. However, the Canadian Bar Association rebutted with the fact that preliminary hearings only take up about two percent of all court dates and the far majority lasted less than two days. Additionally, the CBA suggests that these amendments would reduce the fair trial rights of the accused and would not take into consideration that preliminary hearings are effective in reaching a conclusion without having to go to trial. It was also suggested that the amendments would ultimately provide too much-unchecked credence to the arresting police officers.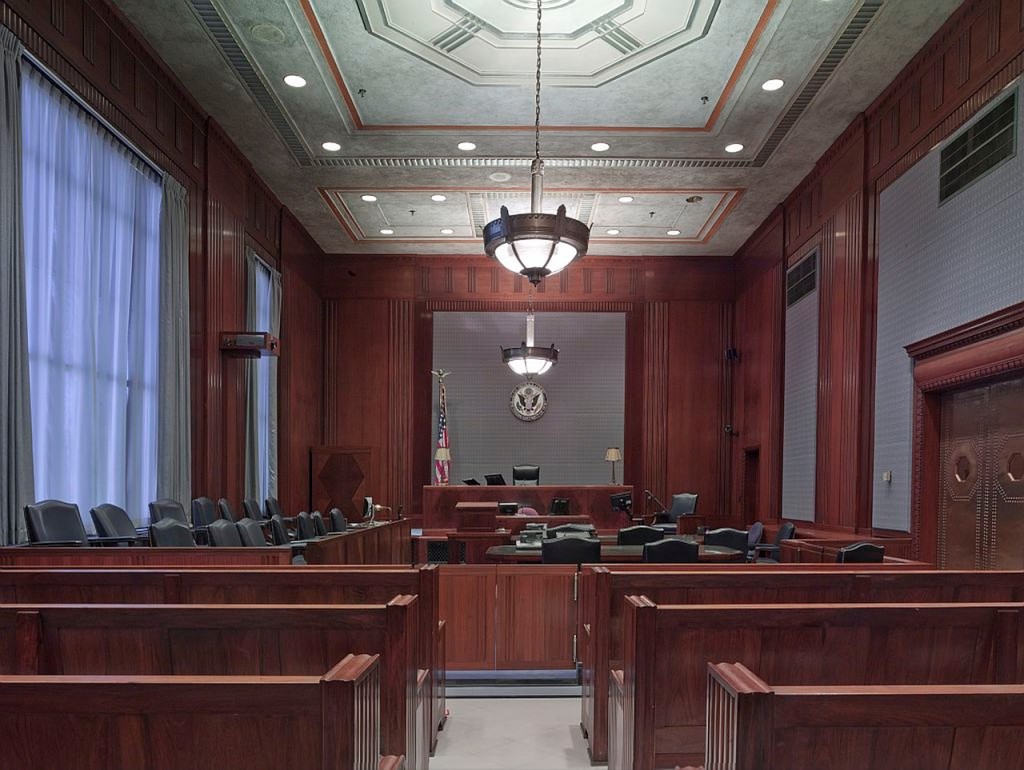 Bill C-75 Passed and Adopted – Dec. 3, 2018
Although it took until the 3rd reading, the C-75 bill has been passed and adopted.
The following will provide some of the more prominent legal details of the Criminal Code amendments that have been passed.
(a) modernize and clarify interim release provisions to simplify the forms of release that may be imposed on an accused, incorporate a principle of restraint and require that particular attention be given to the circumstances of Aboriginal accused and accused from vulnerable populations when making interim release decisions, and provide more onerous interim release requirements for offences involving violence against an intimate partner;
(b) provide for a judicial referral hearing to deal with administration of justice offences involving a failure to comply with conditions of release or failure to appear as required;
(c) abolish peremptory challenges of jurors, modify the process of challenging a juror for cause so that a judge makes the determination of whether a ground of challenge is true, and allow a judge to direct that a juror stand by for reasons of maintaining public confidence in the administration of justice;
(d) increase the maximum term of imprisonment for repeat offences involving intimate partner violence and provide that abuse of an intimate partner is an aggravating factor on sentencing;
(e) restrict the availability of a preliminary inquiry to offences punishable by imprisonment for life and strengthen the justice's powers to limit the issues explored and witnesses to be heard at the inquiry;
(f) hybridize most indictable offences punishable by a maximum penalty of 10 years or less, increase the default maximum penalty to two years less a day of imprisonment for summary conviction offences and extend the limitation period for summary conviction offences to 12 months;
(g) remove the requirement for judicial endorsement for the execution of certain out-of-province warrants and authorizations, expand judicial case management powers, allow receiving routine police evidence in writing, consolidate provisions relating to the powers of the Attorney General and allow increased use of technology to facilitate remote attendance by any person in a proceeding;
(h) allow the court to exempt an offender from the requirement to pay a victim surcharge if the offender satisfies the court that the payment would cause the offender undue hardship, provide the court with guidance as to what constitutes undue hardship, provide that a victim surcharge is to be paid for each offence, with an exception for certain administration of justice offences if the total amount of surcharges imposed on an offender for those types of offences would be disproportionate in the circumstances, require courts to provide reasons for granting any exception for certain administration of justice offences or any exemption from the requirement to pay a victim surcharge and clarify that the amendments described in this paragraph apply to any offender who is sentenced after the day on which they come into force, regardless of whether or not the offence was committed before that day; and
(i) remove passages and repeal provisions that have been ruled unconstitutional by the Supreme Court of Canada, repeal section 159 of the Act and provide that no person shall be convicted of any historical offence of a sexual nature unless the act that constitutes the offence would constitute an offence under the Criminal Code if it were committed on the day on which the charge was laid.
The enactment also amends the Youth Criminal Justice Act in order to reduce delays within the youth criminal justice system and enhance the effectiveness of that system with respect to administration of justice offences. For those purposes, the enactment amends that Act to, among other things,
(a) set out principles intended to encourage the use of extrajudicial measures and judicial reviews as alternatives to the laying of charges for administration of justice offences;
(b) set out requirements for imposing conditions on a young person's release order or as part of a sentence;
(c) limit the circumstances in which a custodial sentence may be imposed for an administration of justice offence;
(d) remove the requirement for the Attorney General to determine whether to seek an adult sentence in certain circumstances; and
(e) remove the power of a youth justice court to make an order to lift the ban on publication in the case of a young person who receives a youth sentence for a violent offence, as well as the requirement to determine whether to make such an order.
Finally, the enactment amends among other Acts An Act to amend the Criminal Code (exploitation and trafficking in persons) so that certain sections of that Act can come into force on different days and also makes consequential amendments to other Acts.
Jaswal & Krueger Defence Experts
We are highly experienced defence lawyers that specialize in criminal cases covering: DUIs, Driving Offenses, Drug Charges, Assault, Sex Crimes, Domestic Violence, and more. Jaswal & Krueger has a successful track record because we understand the nuances and intricacies involved in defending each case.
If you find yourself being charged with crimes relating to any of these areas, legal council is crucial. Contact us or call 604-585-8898 as soon as possible and remember – you have rights!
NOTE: Punjabi speaking attorneys are available.